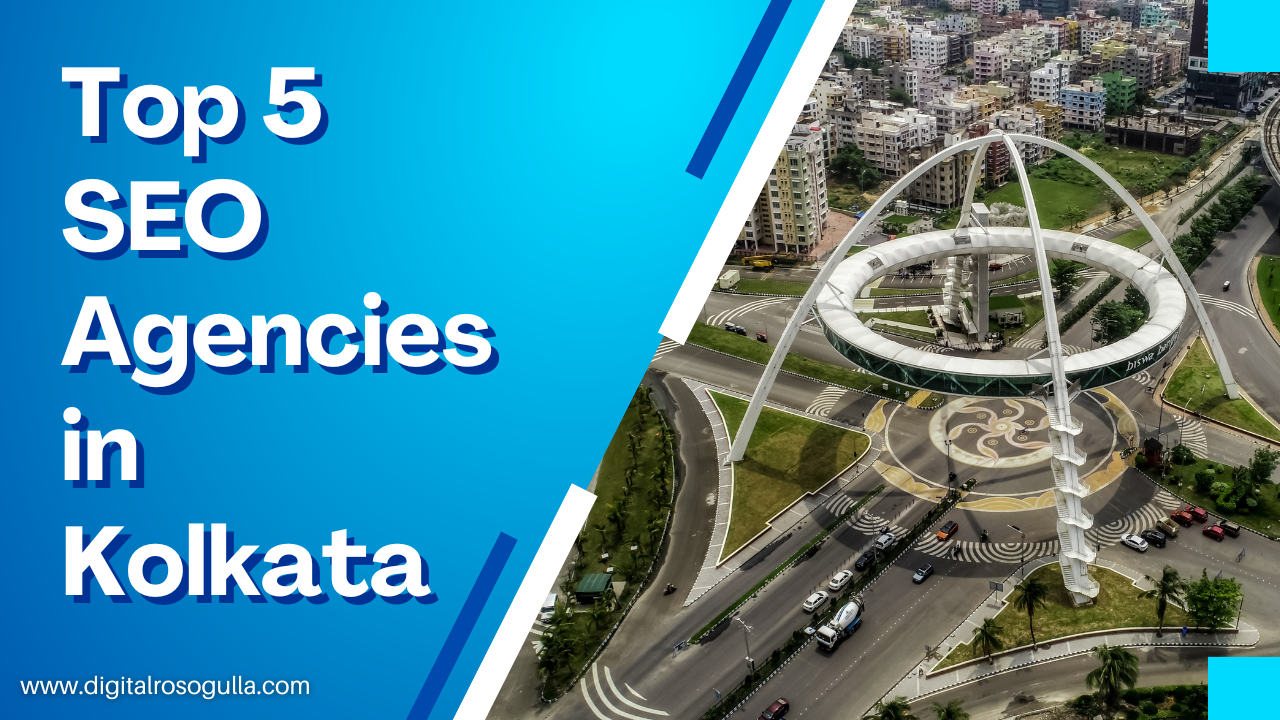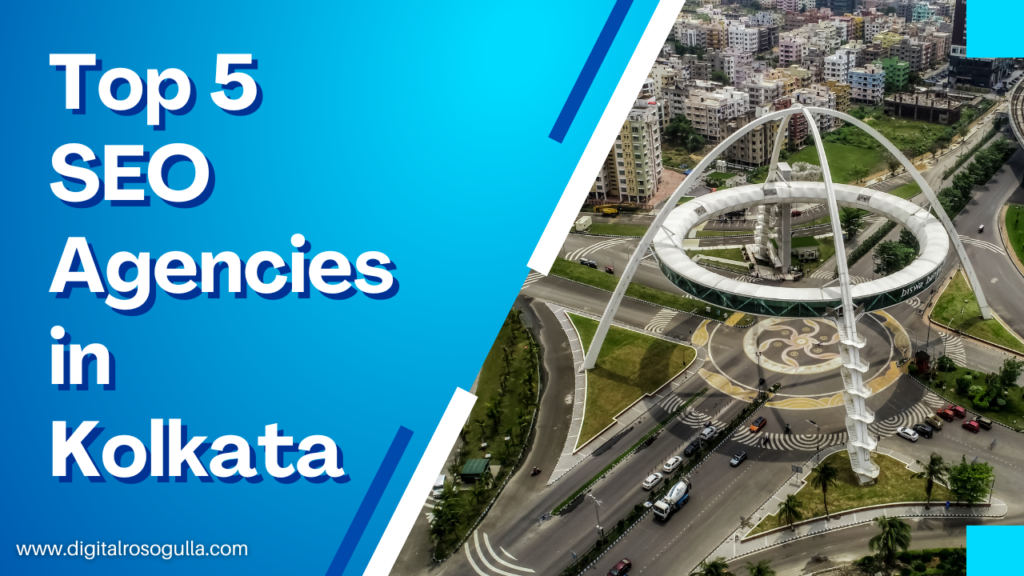 Hey there! Are you in search of the best SEO agencies in Kolkata? Your search ends here as we have prepared this article to help you find the right SEO partner for the growth of your business.
In a sea of numerous SEO agencies eager to sell on their promise of delivering results, it becomes difficult to choose which agency is the right fit for your business.
So, how to choose the right SEO Agency in Kolkata?
Determine the SEO goals: First, decide what SEO goals you want to achieve for your business and the pain points you wish to solve. These are-
Finding the right set of keywords
Categorizing the keywords based on the type of search intent like informational keywords, transactional keywords, navigational keywords, etc.
Ranking the content or page on those keywords
Understanding your business goals and outcomes will make it easier for you to choose which agency to partner with.
Thoroughly research: Before choosing an SEO company in Kolkata, you should properly research the company you want to work with before hiring them. A good agency should have a solid record of past SEO campaigns that have been run successfully and a long list of clients they have worked with previously. Also, look for their social media links, and reviews and testimonials left by their clients to get a better perspective of the agency.
Check the pricing: Different SEO agencies have different price structures according to the number of keywords to be used. Research the market price range for SEO services and look for the agencies whose services are available within your budget.
Transparency in communication: Transparent communication is extremely important in choosing the SEO agency that is best for your business. You should be able to discuss your business requirements openly with them and what they will be doing to bring you the desired results.
Please note, no agency can guarantee immediate SEO results. SEO is a gradual but effective process that takes time to rank a website well on SERPs (Search Engine Result Pages) based on various factors. If an SEO agency claims to be able to rank your website in one or two months, promptly avoid them as these are false promises.
5 Best SEO Agencies in Kolkata
1. Digital Rosogulla (4.9/5)
One of the best SEO agencies in Kolkata is undoubtedly Digital Rosogulla. The agency hosts a team of passionate, creative, and extremely talented SEO experts who have years of experience in the field. They are equipped with the latest SEO tools and profound know-how to apply the right techniques for ranking high on search engine result pages.
With a proven track record of successful SEO campaigns run for their clients, they have helped take their business to new heights.
What sets them apart from others is that they don't follow a one-size-fits-all approach. They formulate SEO campaigns that perfectly align with the objectives and requirements of their client.
Digital Rosogulla has worked with over 100 clients, both national and international, across different industries. Some of their esteemed clients include Monginis West Bengal, Gold's Gym Kolkata, and Beelive, among others.
Other services provided apart from SEO:
Website Design and Development
Social Media Marketing
Graphic Designing
Ad Campaigns/PPC
Google Business Listing
YouTube Marketing
Influencer Marketing
Clients:
They have been the digital partner of 100+ clients, some of whom are as follows-
The #2 on our list of Kolkata's leading SEO agencies is Brandatory. They are focused on using SEO strategies that bring maximum ROI. With their vast experience in running campaigns, the agency has helped several clients in reaching their marketing goals.
Other services provided apart from SEO:
Social Media Marketing
Graphic Design
Website Development
Search Engine Marketing
Contact Information:
Phone no- (+91) 833 707 9399
Email ID- teambrandatory@gmail.com
Orion Digital is another SEO company in Kolkata known for offering digital services that include Online Management Reputation and Social Media Marketing, and various other services, apart from SEO services. Having been operational for more than a decade, they have created effective branding solutions and digital marketing opportunities for their clients. The agency currently has branches in Kolkata, Bangalore, Delhi, Hyderabad, and NCR.
Other services provided apart from SEO:
Social Media Marketing
Online Reputation Management
Social Media Ads
Branding
Website Development
Content Development
Contact Information:
Phone no- +91 8433 835 983
Email ID- mail@oriondigital.in
4. Aspire Digital Media (4.6/5)
Aspire Digital Media is another agency in Kolkata that offers good SEO services. Having a 360 degree marketing approach, their SEO team uses result-driven tactics to bring potential leads for their clients through proper keywords, keyword-focused content, and CRO (Conversion Rate Optimization).
Other services provided apart from SEO:
Website Development
Branding & Advertising
PPC Marketing
Social Media Marketing
E-commerce
Email Marketing
Contact Information:
Phone no- +91 6289831240 / 033 3550 4543
Email ID- info@aspiremarketers.com / hr@aspiremarketers.com
Systab rounds up the #5 position in our list of agencies offering the best SEO services in Kolkata. The company has worked for various clients across different industries which include healthcare, education & edtech, and real estate, among others. During their 14+ years of service in the field, they have assisted clients in generating leads and revenues by using SEO strategies.
Other services provided apart from SEO:
Social Media Marketing
E-commerce Marketing
Website Development
Mobile App Development
Contact Information:
Phone no- +91-990-387-0143
Email ID- HELLO@SYSTAB.COM
Why should one invest in SEO services?
SEO is extremely important because it helps bring more visibility to your business by ranking your website high on search engine result pages. As a result, it leads to more organic traffic which means a higher possibility of conversions to paying customers.
How much do SEO agencies in Kolkata charge for their services?
The cost of hiring SEO agencies can be anything from Rs 5000 to Rs 30,000 per month. It depends on various factors such as the size and budget of the company, business goals, the difficulty of keywords, and more.
Which businesses can opt for SEO services?
It doesn't matter if yours is a small business or a large-sized business. If you want your business to grow, develop a major online presence, and boost sales, then you should choose SEO services.
Now that you have a comprehensive idea of which SEO agency in Kolkata to choose, what are you waiting for? Determine your goals and budget, and select the agency that suits you best from the above-given options.
If you are a company looking to boost your business and grow globally, we are offering free online consultations. Contact us at (+91) 7439493501 and discuss your business needs with us today for absolutely free.