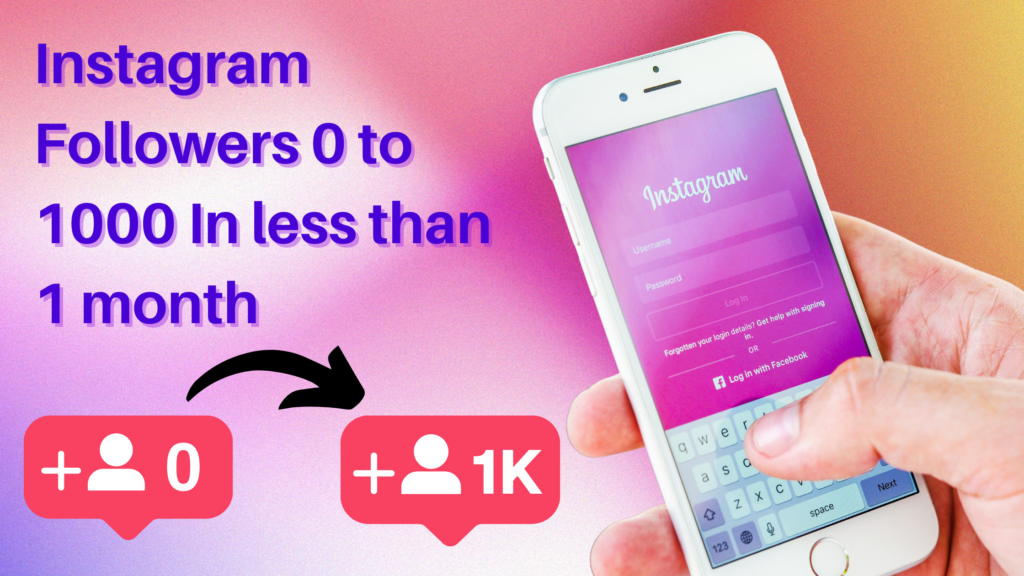 To begin with, I'd like to introduce our working team so that you can understand the process better. To begin with, how can I not mention Zeeshan Zafar aka Zishu Bhaiya, the Ceo and Lead Trainer at KDMI (Kolkata's leading digital marketing institute) and founder of Digital Rosogulla. He's the main man behind everything.
Without his guidance and support, nothing would have been possible because he kept us motivated 24*7. Next, we have Muskan Di, our senior member who took over the leadership in Zishu Bhaiya's absence. Ishika, Siddhi, and Sayantani constitute the creative team that kept publishing high-quality posts consistently.
As you continue to read further you'll realize the importance of these three members. Lastly, we have Yash, the one writing this blog. I was mostly involved in engaging with other accounts of the same niche and collaborating with them.
So here's the simple four-step guide to getting 1000 followers on Instagram in less than 1 month. Don't miss out on any of the points, because from here on each and every word is going to be valuable.
It is not that easy a process so you need to understand everything to be able to beat the algorithm.
MAKE IT SIMPLE. MAKE IT FUN TO READ.
Your content is what is going to drive people to your page and follow you. Make sure that you put up relevant information based on your niche. Also, don't miss out on current affairs or whatever is trendy!
These posts are going to get the maximum reach. Use relevant hashtags, in order to help your post reach people who are not yet following you. Try to come up with something creative and make posts that might get viral.
After all, a business has only two functions: MARKETING and INNOVATION. You can also view our profile for some of the creative posts published by our team.
Planning is very important. If you fail to plan, you are planning to fail. You need to be consistent with your posts. We uploaded 90 posts in the span of 1 month. So that's 3 posts per day. All thanks to Muskan Di, Siddhi, Sayantani and Ishika.
You can see how consistent we have been. It's very important to maintain consistency to keep up with the Instagram algorithm. We even came up with patterns so that our feed looks attractive to all the people who visit our profile. Also, we fixed our post pattern and the timing of our posts.  So try and fix the number of posts that you want to publish daily and be consistent with it.
CONSISTENT ACTION CREATES CONSISTENT RESULTS .
One of the important accept is Engagement, Engagement is very important for your Instagram page growth.  When engagement rate is high Instagram algorithm receive positive sign and it will start showing in explore page. This will help you to gain more followers, Likes and Comments.
The engagement process takes time you have to maintain consistency for that try to post regularly or in the gap of 2 days after posting and share the creatives in your story, status, and other relatable group it will help you to grow organically
I literally spent 2 hours daily interacting and engaging with people. It is a time taking process but quitting it won't speed up the process.
Here comes my favorite part. You can collaborate with people of the same niche. Ask them for free shoutouts. Give them one in return. Not just this, but you can come up with other creative ideas as well. CREATIVE WITHOUT STRATEGY IS CALLED ART. CREATIVE WITH STRATEGY IS CALLED ADVERTISING. I am going to share some of the secrets which I thought of and actually helped us grow. We offered free shoutouts to smaller pages and in turn asked them to like all 90 posts of ours. You think it ends there? No, it doesn't. Even if you get 3 such people on a daily basis who like even 50 photos; that's 150 likes per day. Now put the maths part in.
It sums up to 4500 likes per month. Crazy, isn't it? Now imagine getting even 1/3rd comments daily. These are nothing short of so-called growth hacks. These growth hacks if applied properly might make you the next famous influencer on Instagram.
I mean even that is an understatement. Imagine getting 200 shoutouts in a month. It's no difficult task. All of this depends on your communication skills. It could be even 10000 likes in a month or 100 likes in a month. The more time you spend, the better will be the results. These are just a few strategies that I thought of. You can come up with something similar. You just need to be consistent and patient and you will eventually get the desired results.
New Instagram Updates you should follow:
Collaboration: When you are posting try to Collab the same post will appears on both of the accounts it will help you to increase your views and now you can Collab with 2 people in one go.
Add Alt text: When you are posting always add alt text during the posting it will help you to reach more target audiences of your Niche.
Hashtags: Hashtags are stills important during posting but you have to keep in your mind that you will not doing hashtags stuffing 5 to 6 hashtags are sufficient and it must be relevant to your Niche.
Add Keywords to Captions: When you are posting don't just write caption take some time try to add some keywords to your caption nicely and it will help you to reach more target audience.
Reels Templates and Multiple Links in Bio: Instagram introduces reel templates so you can now easily video with that templates and now you can also add multiple links in your Bio easily.
Update Insights: If you are using an Instagram Business profile then you can see day by day lot of features are updated in insight tools which are very useful.
Bonous Tips for Instagram Followlers:
You need not worry even if you're an individual. The process might take a bit longer, but it will come through. After all, NOTHING WORTH HAVING COMES EASY. GOOD THINGS TAKE TIME.
Let me give you a few more tips. Create a message which you will be sending to 30 people daily. You won't have to type it again and again. The rest of the day, just keep interacting with these individuals. In this way, you will have already interacted with 900 people in a month.
So, don't you think that getting 1000 followers will be easier now? You can thank me in the comments section later. Oh, and the best part of this blog is that it was written by me even before we crossed 1000 Instagram followers. This, my friends, is called self-confidence. I had faith in our team that we would get 1000 Instagram followers in less than a month. Hoping that you will be able to follow this guide and increase followers very fast.
For other queries and services related to digital marketing, you can contact Digital Rosogulla on any of the social media platforms or directly call us at 8210430039.
For a complete course on digital marketing, you can visit us at KDMI
You can also Check Tips to beat Instagram Algorithm